Peristiwa berubah-tanpa-ijin kata sandi yahoo aku, membuat aku mengingat-ingat beberapa hal di belakang, khususnya yang berhubungan dengan tanggal yang aku pakai itu. Tepatnya, aku teringat pada seorang laki-laki.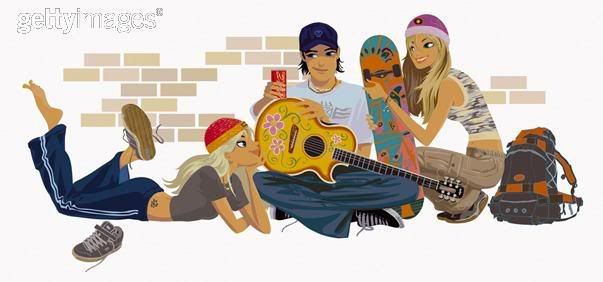 Kejadian itu membuat aku teringat satu hal lain, beberapa hari sebelumnya, tanpa sengaja aku menemukan foto-foto aku dan dia, bersama dengan teman-teman lain, sedang kumpul-kumpul, bermain bersama. Beberapa tahun setelah kami berpisah, tapi kami masih bersahabat. Sangat baik. Karena, dia memang (pernah menjadi?) seorang sahabat terbaikku, di luar embel-embel mantan.
Beberapa waktu terakhir, setidaknya setahun terakhir, hubungan kami memburuk. Rasanya sampai ke titik terendahnya. Tidak hanya aku dan dia, tetapi hubungan dia dengan aku dan orang-orang lain yang ada di foto foto yang aku temukan minggu kemarin itu. Penyebabnya? Keegoisan dan rasa sayang yang terlalu berlebihan di semua individu yang bersahabat tersebut. Dia seakan terlempar keluar lingkaran pertemanan.
Ketika aku mengingat tanggal sang kata sandi, aku teringat dia.
Apakah ini tanda? Foto lama. Tanggal itu. Tanggal hari ini (selamat ulang tahun ya!).
Tanda untuk sesuatu yang lebih baik dari pertemanan yang sudah berlangsung sekian lama tersebut?
Kayak kata seorang laki-laki tua kepada seorang anak laki-laki di Alchemis-nya Paolo Coelho:
God has prepared a path for everyone to follow. You just have to read the omens that He left for you
. (Shut, baru nyadar itu buku juga bisa ada di tanganku karena campur tangan dia, loh).
Hai kamu, kalau kebetulan kamu mampir (karena aku tahu, kamu juga suka
blogwalking
), aku ada banyak berita tentang teman-teman kita untuk kamu. Apa kamu masih ingin tahu?